Award-winning web design
One Click design award-winning, cutting edge websites that don't just look good – they increase sales, promote your brand, and generate enquiries.
Our experienced Yorkshire based web development team are trusted by over 500 firms across West Yorkshire (including Halifax, Bradford, Huddersfield and Leeds)  – covering everything from manufacturers and construction firms, through to international eCommerce retailers.
Whether you're a new startup or multi-national firm, our team will individually design, build and launch truly special and unique websites that inspires and engages your target audience.
Who we are
Based in Halifax Town Centre, our team of six certified web-developers have worked with some of Yorkshire's fastest-growing firms – providing them with the tools to market online and increase their brand awareness. With extensive experience in responsive web design, Google-optimisation strategies and creative media, we're one of the most recognised web design agencies in Yorkshire – so get in contact for a chat, we're a friendly bunch!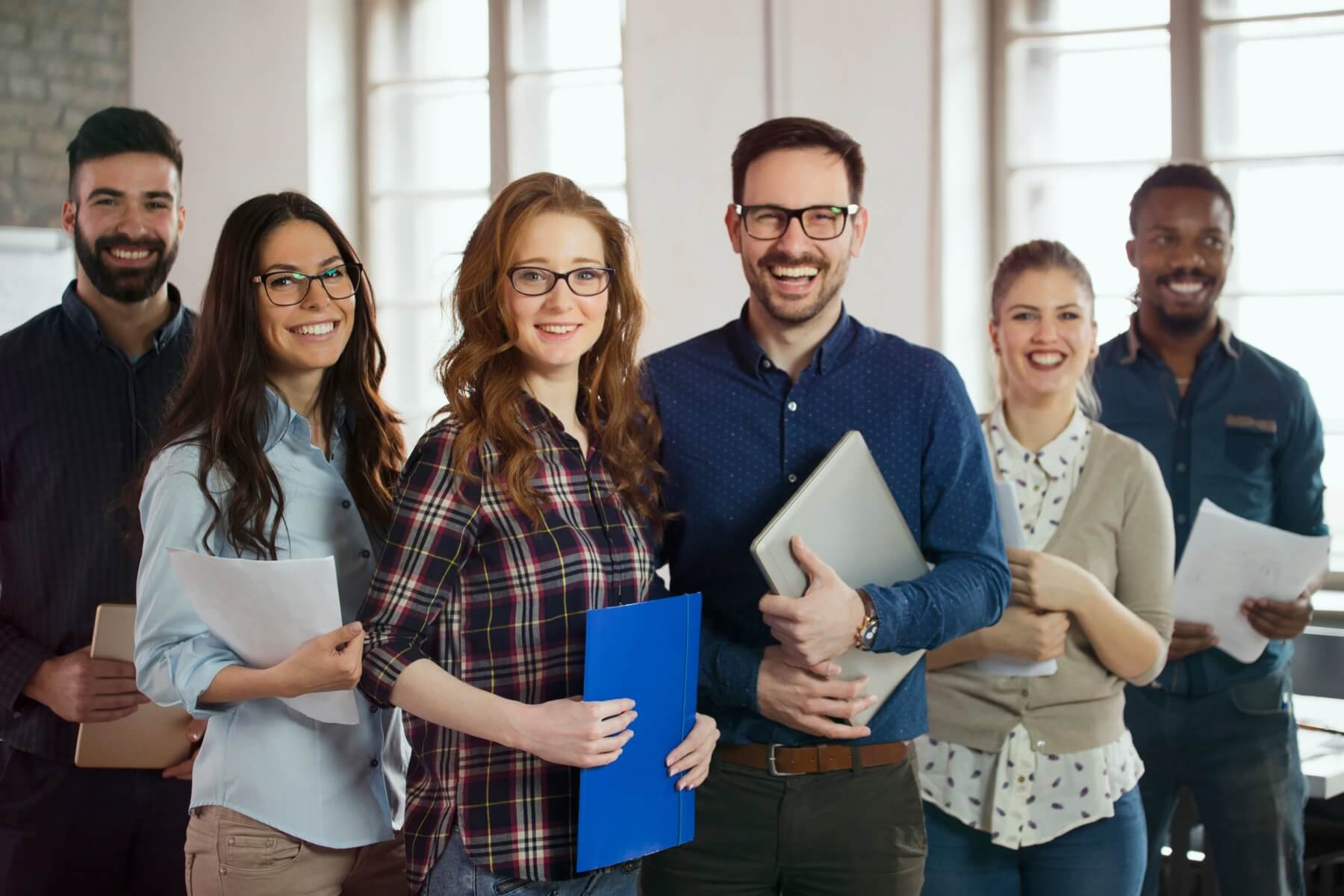 Our Services
As standard, all of our sites include the following:
"We're a fast-growing manufacturer in Bradford – we're great at making stuff, but really need help with technology! We were looking for a local firm to help launch our brand online, and One Click over in Halifax came recommended. They worked with us every step of the way – from the initial meeting where we bombarded them with content, right through to the launch. We're looking to launch a new brand in the next few months, and would have absolutely no hesitation in recommending Tom and his team at One Click!
Jeremy Lane, Bradford-based hoverboard manufacturer
"We've always had a website, but (much to our mistake!), it's never really been our key focus. We've realised that for too long, we've relied too much on traditional approaches to selling (i.e. cold-calling and e-mail marketing) – but since we've launched our new site and improved our Google rankings, sales have increased by 40% YOY. The skill, rigour and expertise that the One Click team enjoy really fills us with confidence, and we'd certainly recommend them to anyone!"
Nicola Strinch, Halifax-based PR firm
"After working with a few different design agencies, One Click stood out because they balanced expertise with affordability. I met the team and instantly related to them – they actually understood what we wanted to achieve and weren't going to charge us thousands for the privilege! We couldn't be happier – thanks to Tom, Angela and the team!"
Debs Ashton, Leeds-based Law Firm 
Step One involves working with you to understand your key priorities and what you're wanting to achieve from your new site – be it high Google rankings, the ability to sell online, or just a refined, modern looking website. With your choice of colours, content and layout, we'll agree a site design together that looks amazing and is truly unique.
Our team then individually craft, design and build your website – with ongoing prototypes to gather feedback. Extensive testing is carried out throughout the development process to ensure a flawless design and optimised performance.
When you're ready, we'll get your new site launched, and help you promote it online and across social media. On an ongoing basis, we'll be on hand to help look after your site, make amendments and continuously monitor its performance. Looking for ongoing support? Our website care packages offer inclusive security updates, site maintenance and content updates.
Ready to find out more? Get in contact for a chat with our team.